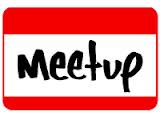 Ann Arbor Happy Hour Meet Up
IABC Detroit hosts a quarterly meet up in Ann Arbor. This event is open to all marketing, communications, social media and public relations professionals or students, and anyone who wants to learn more about the industry. It's a chance to enjoy conversation with individuals from the communications industry in a relaxed and friendly environment. There is no fee to attend and advanced registration is not required.
Previous Ann Arbor Happy Hour Meet Ups have been held at Conor O'Neils (318 South Main Street, Ann Arbor) from 5 to 7 p.m. A great group of seasoned professionals, young professionals, long-time members, new members and potential members enjoy the event. New connections are made and former colleagues are re-connected.
Join Us at the next meet up!
The Ann Arbor Happy Hour Meet Up is a quarterly event; with 2015 meet ups taking place in January, April, July and October. Refer to the IABC Detroit event calendar for more information!
Not from the Ann Arbor-area? You can host a meet up in your area! For more information, contact Jaclyn Klein at jaclynklein89@gmail.com.