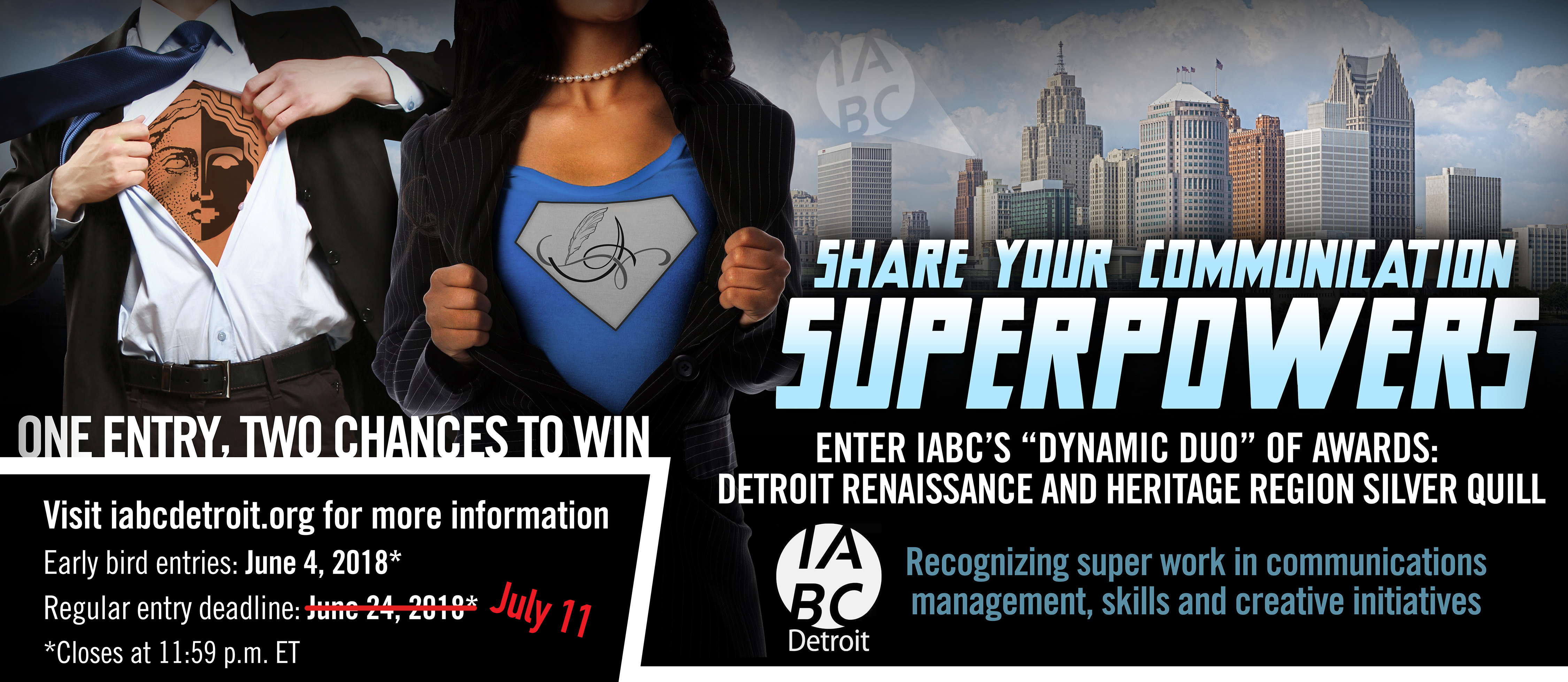 SHARE YOUR SUPER POWERS! — NEW DEADLINE EXTENDED TO JULY 11.
It's time to put on your cape and soar to the heights of the communications profession.
This year, we're helping you power up your awards potential by offering a "dynamic duo" of award programs—IABC Detroit Renaissance and Heritage Region Silver Quill.
ENTER ONCE AND GET TWO CHANCES FOR RECOGNITION
From just one entry, you'll have the potential to earn an IABC Detroit Renaissance Award AND a regional award through the IABC Heritage Region Silver Quill program. You'll save time, money and gain the recognition of peers and other communications professionals who will marvel at your superior communication capabilities.
Ready to fly? Visit the Silver Quill website for categories and entry details. To make sure your entry is considered for both competitions, be sure to click on "Michigan – SQ + RA" when entering.
Check out our FAQs to learn more.
Don't miss this opportunity to share your super work in communications management, skills and creative initiatives. Enter today!
Entry deadlines:
Early bird: June 4, 2018
Regular entry deadline: NEW! Deadline extended to July 11, 2018
Award winners for both competitions will be announced in October 2018.